Herbalife career opportunities
By becoming a Herbalife Member you can boost your income while helping people meet their nutritional needs.
Working either full or part time to fit your schedule, you can build your own business and sell proven, high-quality products which are not available in the shops. The exclusivity of our products will help you to build a base of long-term customers, who will turn to you for tailored support and advice.
You do not need to be a nutrition expert to become a Member as you receive all the guidance you need. When you sign up, you will benefit from detailed instruction from your personal Herbalife coach who will be on hand to answer your questions and help you complete your training.
Benefits of becoming a Herbalife Member include:
Work from home, decide on hours to suit you.
A great opportunity for supplemental/extra income
Sell products underpinned by science and used by millions of customers every single day.
Join a large network of Members in over 90 countries.
Receive tried and tested training and support.
HOW TO MAKE MONEY WITH HERBALIFE?
If you are interested in making money selling Herbalife products, this is a great opportunity for you.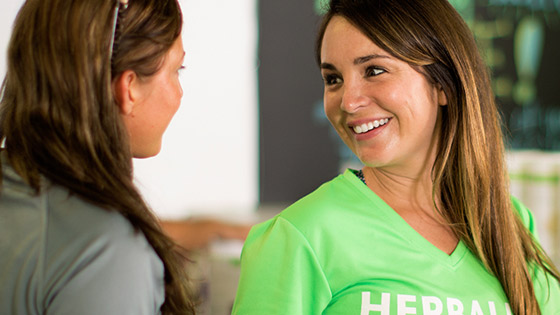 Make free registration on the site and learn how to make money with Herbalife.
As an Herbalife Independent Distributor, either full or part time, you can earn according to their commitment and spend more time with your family and friends
In addition, the positive side is that you can make money and make the eating habits healthy of thousands people. Besides there are 4 different ways to make money :
BESIDES THERE ARE 4 DIFFERENT WAYS TO MAKE MONEY
In addition, the positive side is that you can make money and make the eating habits healthy of thousands people.
Retail
25% to 50% profit from the products to the final costumer.
Royalties
up to 5% in the 3 levels of your organization. As a Supervisor, you can earn from the company up to 5% of the Personal Volume of your supervisors to the third level of your descendant line.
Wholesale
Up to 25%. It is the difference between what you pay for products and what Distributors of your Descendant Personal Organization pay for the products they purchase.
Bonus
2% to 7% Organizational Production Bonus exclusive for Team members TAB through upgrade.
HERBALIFE ALSO OFFERS A GREAT COMPENSATION PLAN, SERVING AS A COMPLEMENT TO YOUR INCOME, BESIDES OFFERING TRAINING TO MAXIMIZE YOUR POTENTIAL AS A SELLER OF HERBALIFE PRODUCTS.
And the products are developed by the best specialists. You can earn a lot of money to work with enthusiasm and determination.

Ronny Schuerch
Herbalife Nutrition Independent Member
Nenzlingerweg 5
CH-4153 Reinach BL
Switzerland
Tel: +41 058 255 06 59
Email: contact[at]herbalino.com
What Herbalife makes for me?
Herbalife Family Foundation (HFF)
Herbalife career opportunities
Frequently asked Questions (FAQ)